Reptiles & Amphibians in Mote Park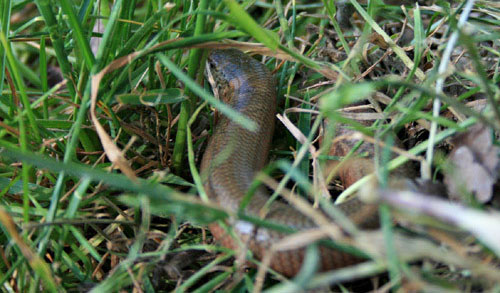 Despite being so close to the town centre, most British reptile and amphibian species call Mote Park their home.
The lake forms an important breeding ground for the Common Toad, and tiny toadlets can be found crossing the lake's circular path during the summer evenings.
The grasslands, bathed in the hot summer sun, are a great place to catch sight of our reptiles.
Slow Worms are the most common species, and play an important role in eating the slugs and snails in the park.